Your vision plays a crucial role in how you experience and navigate the world around you. At Sunridge Eye Clinic, our goal is to provide you with the highest standard of care and the most advanced eye health solutions in Calgary.
From your very first appointment to our eye clinic to the long term management of serious eye conditions, our eye care professionals provide superior eye care services for patients of all ages.
We believe that all of our patients deserve the very best in eye care and have competitively priced solutions tailored to all needs. Our Calgary eye clinics are equipped with state of the art technology and our optometrists are extensively trained in the latest techniques to deliver a seamless patient experience.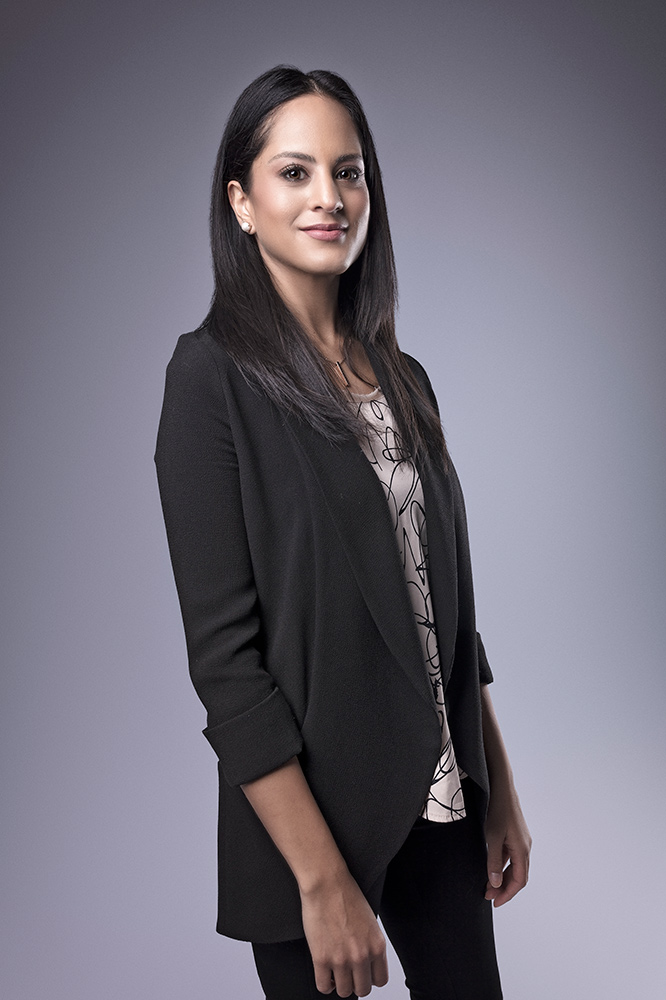 Dr. Zain Jivraj
Dr. Zain Jivraj, a member of the Alberta Association of Optometrists, is the proud founder of Sunridge Eye Clinic, Market Mall Optometry and Specs In The City and has been practicing for over twelve years. Raised in Calgary, Alberta, she graduated from University of Calgary with Honours and subsequently, from the School of Optometry in Waterloo with Distinction, and has clinical experience at institutions such as The Eye Foundation of Utah and Eyes at Narangba in Australia. She focuses on preventive eye health and children's eye care, and is dedicated to accessible eye health for families and seniors.
She has a wide range of clinical experiences from numerous recognized institutions including:
The Eye Foundation of Utah (Salt Lake City)
Eyes at Narangba (Queensland, Australia) where she focused on the diagnosis and treatment of Glaucoma, Behavioral Optometry and Pediatric Vision.
Dr. Jivraj is also a dedicated volunteer, performing free eye exams for the homeless in Calgary as well as conducting eye care missions abroad. Recently, she accompanied the charity Canadian Vision Care in one of their missions in Jamaica.
A highly skilled and accomplished optometrist, Dr. Jivraj is driven by an unwavering commitment to her patients. She continues to grow her practices and is dedicated to bringing advanced and affordable eye health care to Calgarians.
---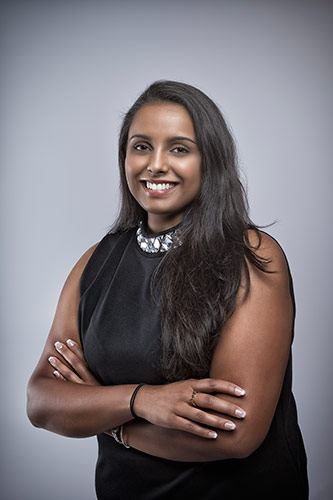 Dr. Rati Sutaria
Dr. Rati Sutaria completed her Bachelors of Science in Biology at the University of Calgary. She then attended MCPHS University in Worcester Massachusetts where she completely various externships, including an ocular disease externship at Omni Eye Services in New Jersey and a contact lens externship in Connecticut. Dr. Sutaria is happy to be back in Calgary, where she provides comprehensive ocular health examinations; contact lens fittings and other eye care services to a diverse patient population. In her spare time she enjoys being outdoors, and spending time with friends and family.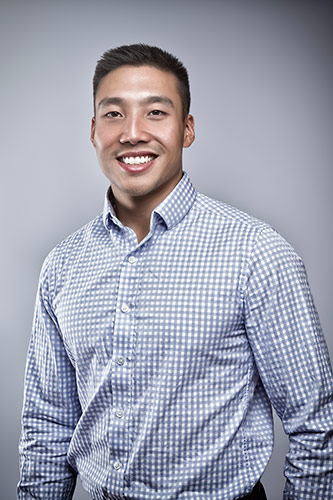 Dr. Matthew Trieu
Dr. Matthew Trieu was born and raised in Calgary and attended the University of Calgary where he obtained a degree in Biological Sciences. He completed his Doctorate of Optometry degree in Philadelphia at the Pennsylvania College of Optometry. He is currently an active member of the Alberta College of Optometrists and Calgary Society of Optometrists.
Dr. Trieu has had a wide range of clinical experience rotating through clinical settings throughout the US. Through his training at the Palo Alto Veteran Affairs Hospital in California, Dr. Trieu has gained experience treating diseases such as glaucoma, macular degeneration and diabetic eye disease using clinical skills and advanced technology. He also had the opportunity to work with the Optometrist for the NHL team the Carolina Hurricanes where he treated and performed vision therapy on post concussive patients.
Dr. Trieu is committed to continuing to expand his knowledge and skills to provide the best care for his patients.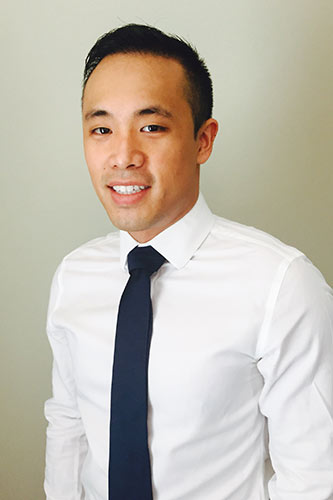 Dr. Brian Trieu
Dr. Brian Trieu completed his Bachelors of Science in Biological Sciences with a minor in Chemistry at the University of Calgary. He then attended Illinois College of Optometry in Chicago and was awarded his Doctor of Optometry. During his time in Chicago, Dr. Trieu presented his clinical study on binasal occlusion at the American Academy of Optometrist conference held in New Orleans. Additionally, He also worked with Dr. Beckerman to help treat and visually screen athletes of the Chicago Fire Soccer team, UIC Flames, and Depaul blue devils.
Dr. Trieu completed his externships at Ophthalmic Consultants of Connecticut, Illinois Eye Institute and the Kernersville Veteran Hospital where he was able to treat a wide array of ocular diseases such as glaucoma, diabetes, keratoconus and ocular surface disease. Dr. Trieu has a special interest in Binocular vision disorders and pediatric care.
He is excited to use his vast skills and knowledge in order to provide exceptional eye care to the community. Dr. Trieu is a member of the Alberta Association of Optometrist, Canadian Association of Optometrists, the Calgary Society of Optometry, the College of Optometrists In Vision Development and Neuro-Optometric Rehabilitation Association.
Dr. Brian Trieu was born and raised in Calgary. On his free time, he enjoys playing recreational hockey, golf, badminton, and snowboarding.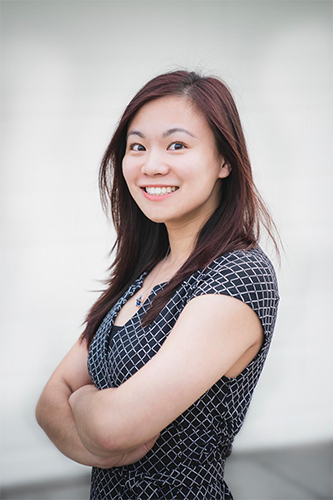 Dr. Grace Truong
Dr. Grace Truong was born and raised in Calgary, Alberta. She attended Mount Royal University and completed her Bachelor of General Science degree in 2015. She then earned her Doctor of Optometry (OD) degree from Pacific University College of Optometry in 2019.
During her time at Pacific University, Dr. Truong completed four clinical externships which included surgical co-management at Gimbel Eye Centre in Edmonton and an internal rotation at Pacific University that centered on ocular disease and contact lenses. In addition, she gained valuable experiences at the VA Medical Center in Spokane and the Chemawa Indian Health Center in Oregon.
Dr. Truong is passionate about eye care and strives to educate her patients on the importance of healthy eyes and vision. She hopes to continue educating and enhancing her patients' knowledge so that everyone receives quality eye care.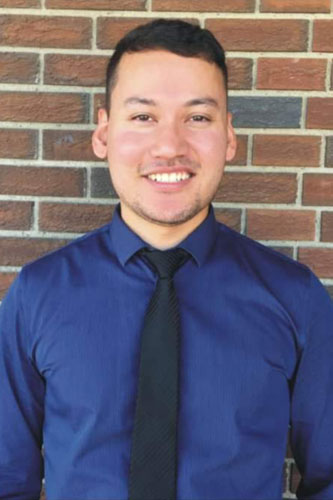 Dr. Rafi Iqbalzada
Dr. Rafi Iqbalzada was born in Kabul, Afghanistan. He was a young child when his family sought refugee status in Calgary, AB. After finishing his high school, he attended the University of Calgary to complete a Bachelors of Science double degree in Chemistry and Biology. He then went to University of Waterloo where he graduated with distinction as a Doctor of Optometry.
Dr. Rafi believes in giving back to the community and has volunteered with multiple international eye care mission trips to Ecuador, Honduras, and Mexico. Dr. Rafi is also a fitness advocate and likes to workout whenever time permits. His main bucket list in life is to open a non-profit Elementary school back home.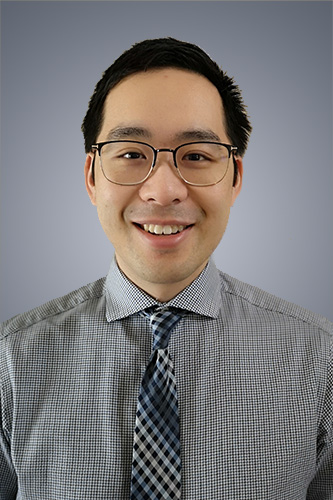 Dr. Thomas Jay Yung
Dr. Thomas Jay Yung is a native born Calgarian who is proud to be serving his hometown's eye care needs. He began his career in eye care as a lens lab technician. That experience brought him into becoming an optometric assistant at a local private practice optometry clinic. He then decided to take the next step and apply for optometry school to fully pursue his passion for eye care. Today, he is a graduate of the School of Optometry and Vision Science at the University of Waterloo.
During his time at the university, he spent time in the specialty clinics (contact lens, binocular vision, low vision and ocular health) which gave him the necessary skills to give patients full-spectrum eye care. In addition to his training at the university, he was also mentored by an experienced ophthalmologist in the Toronto area for the management of ocular diseases like glaucoma, macular degeneration and cataracts. His training also included one-on-one instruction with local Calgary optometrists where he gained experience in giving specialized patient care for the unique and diverse people of Calgary.
Throughout his training, he developed a special interest in the areas of low vision and ocular disease management. His practice philosophy has a strong emphasis on taking time to listen to his patient's concerns as well as educating them about their eye health. He is able to provide optometric services in Cantonese and English.